Dailė Malinauskaitė
Doctor oncodermatologist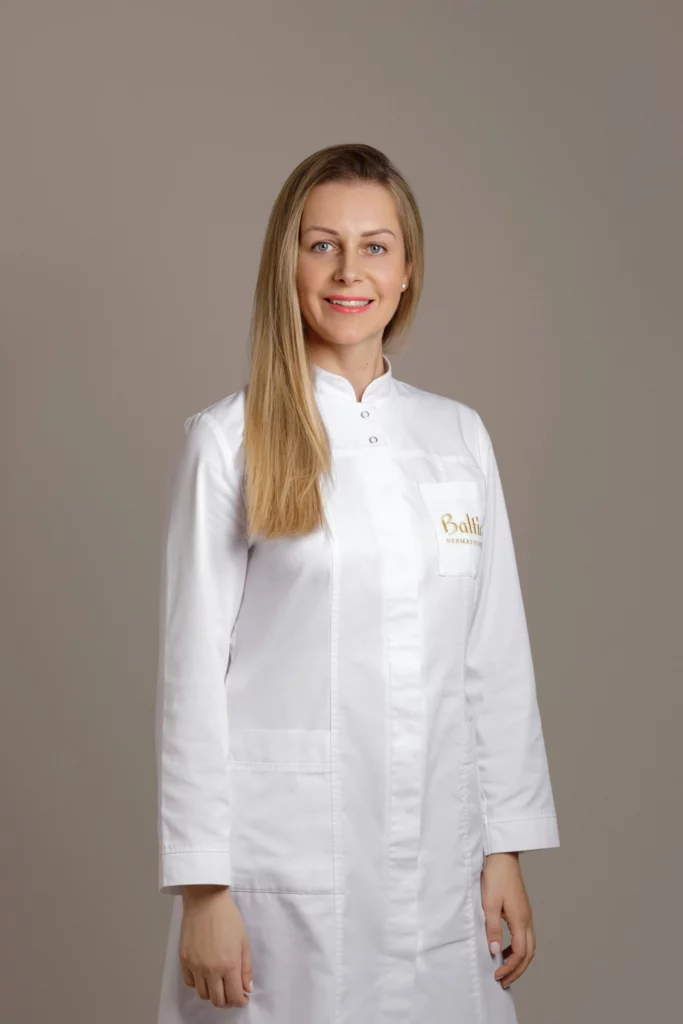 Dailė Malinauskaitė
Doctor oncodermatologist
Dailė Malinauskaitė, a dermatovenerologist with many years of experience, specializes in oncodermatology, laser and aesthetic dermatology, and beauty injections.

Oncodermatologist Dailė Malinauskaitė trained and deepened her knowledge in dermatovenerology clinics in Switzerland, Italy, Austria, Sweden, and Germany.

Every year, the doctor participates in various congresses and trainings organized by the Baltic Association of Dermatovenerologists, the European Academy of Dermatologists, and other professional organizations.

Memberships:

Member of the Lithuanian Society of Dermatologists.

Member of the European Dermatology Association.

Dailė Malinauskaitė is a dermatovenerologist licensed by the state accreditation service.

2009. Vilnius University. Medicine Faculty.
,